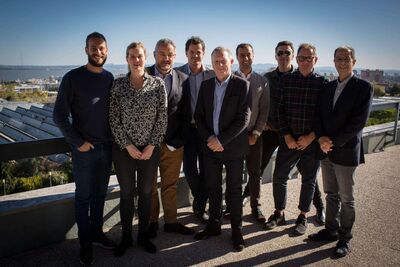 The Reference Group is a committee that acts on behalf of all the participating broadcasters of the Eurovision Song Contest. Its main job is to oversee and guide the organization and evolution of the contest as a whole.
The group meets a couple of times a year to discuss format developments for the contest, brand modernization, raising awareness of the event and overseeing preparations for the event by the host broadcaster of that year's contest, as well as deciding upon sanctions due to violations of the rules and approving pre-allocations in the semifinal allocation draw as requested by participating broadcasters.
Formation
The Reference Group is usually made up of eight people: a chairman, three members elected by the Heads of Delegation, the executive producers from the preceding and upcoming contests, and the contest's Executive Supervisor. As of 25 September 2019, the group is made up of 10 members, as the group has the possibility to invite 1-2 extra members to join past the eight-member requirement.
Current Reference Group Members
Community content is available under
CC-BY-SA
unless otherwise noted.