Is It Right? was the German entry at the Eurovision Song Contest 2014 in Copenhagen performed by the trio Elaiza. The song won the wildcard Klubkonzert round and went on to win the German national final against a field of more established acts.
As a member of the Big Five, Germany was automatically qualified for the final. On the night, the song was performed 12th following Austria and preceding Sweden. At the close of voting, it finished in 18th place with 39 points.
The song is the lead single off their debut album Gallery.
Lyrics
He's gotta pen in his hand
A piece of paper starin' back
He could write like a man
A novel life back on track

Maybe drama, or a poem
But still he doesn't know
The time is ticking in his ear
The holy silence disappears

Is it right or is it wrong??
I can't go on! you can't go on!
If you say yes...or even no,
You don't know how and where to go

She turns over and looks at him
She tries to feel, and can't feel anything
But it's so hard to say goodbye,
Even when you know, that it's right.

When it's all not what you thought
And a friendship is not enough
When you long to feel alive
And take the chance to give it up

Is it right or is it wrong?
I can't go on, you can't go on
If you say yes, or even no,
You don't know how and where to go

I know, it's not easy to decide,
To find your own direction
Oh, the risk is too high
But you can't hide

Is it right or is it wrong?
I can go on, you can go on
If you say yes, or even no,
You don't know how and where to go
Eurovision Song Contest 2014
Artists
Semi Final One:Aram Mp3 • Aarzemnieki • Tanja • Sanna Nielsen • Pollapönk • Hersiana Matmuja • Tolmachevy Twins • Dilara Kazimova • Mariya Yaremchuk • Axel Hirsoux Cristina Scarlat • Valentina Monetta • Suzy • The Common Linnets • Sergej Ćetković • Kállay-Saunders

Semi Final Two: Firelight • Mei Finegold • Carl Espen • The Shin & Mariko • Donatan & Cleo • Conchita Wurst • Vilija Matačiūnaitė • Softengine • Can-linn ft. Kasey Smith • TEO • Tijana Dapčević • Sebalter • Freaky Fortune & RiskyKidd • Tinkara Kovač • Paula Seling & Ovi

Grand Final: Basim • Twin Twin • Elaiza • Emma Marrone • Ruth Lorenzo • Molly Smitten-Downes

Songs
Semi Final One: Not Alone • Cake to Bake • Amazing • Undo • No Prejudice • One Night's Anger • Shine • Start a Fire • Tick-Tock! • Mother Wild Soul • Maybe (Forse) • Quero ser tua • Calm After the Storm • Moj Svijet • Running

Semi Final Two: Coming Home • Same Heart • Silent Storm • Three Minutes to Earth • My Słowianie • Rise Like a Phoenix • Attention • Something Better • Heartbeat • Cheesecake • To The Sky • Hunter of Stars • Rise Up • Round and Round • Miracle

Grand Final: Cliché Love Song • Moustache • Is It Right? • La Mia Città • Dancing in the Rain • Children of the Universe
Videos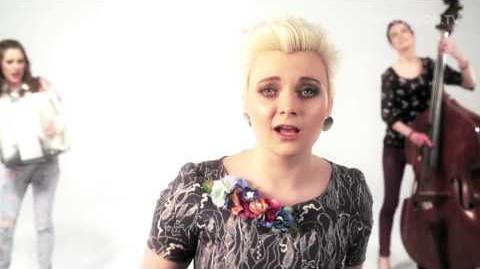 Community content is available under
CC-BY-SA
unless otherwise noted.