Fairytale was the Norwegian entry at the Eurovision Song Contest 2009 in Moscow performed by Belarusian-born Alexander Rybak. It came into the contest as the scorching hot favorite after winning the 2009 Melodi Grand Prix in a decisive landslide.
It qualified from the second semifinal in first place. In the final, it was performed 20th following Albania and preceding Ukraine. At the close of voting, it was declared the winner with 387 points, which at the time was the highest point total of all time accumulating 16 sets of 12-point scores. That record stood for 7 years until Ukraine's Jamala shattered that mark with 534 points under a new scoring system in 2016. Nevertheless, the song still holds the record for the largest winning margin of 169 points.
The song went on to become a big hit across the continent and was even a minor hit in Australia.
Lyrics
Years ago, when I was younger
I kinda liked a girl I knew
She was mine and we were sweethearts
That was then, but then it's true
 
I'm in love with a fairytale
Even though it hurts
'Cause I don't care if I lose my mind
I'm already cursed
 
Every day we started fighting
Every night we fell in love
No one else could make me sadder
But no one else could lift me high above

I don't know what I was doing
When suddenly, we fell apart
Nowadays, I cannot find her
But when I do, we'll get a brand new start
 
I'm in love with a fairytale
Even though it hurts
'Cause I don't care if I lose my mind
I'm already cursed
 
She's a fairytale, yeah...
Even though it hurts
'Cause I don't care if I lose my mind
I'm already cursed
Eurovision Song Contest 2009
Artists
Semi Final One: Andrea Demirović • Gipsy.cz • Patrick Ouchène • Petr Elfimov • Malena Ernman • Inga & Anush • Susanne Georgi • Lovebugs • Hadise • Noa & Mira Awad • Krassimir Avramov • Yohanna • Next Time • Elena Gheorghe • Waldo's People • Flor-de-Lis • Chiara Siracusa • Regina

Semi Final Two: Igor Cukrov ft. Andrea Šušnjara • Sinéad Mulvey & Black Daisy • Intars Busulis • Marko Kon & Milan Nikolić • Lidia Kopania • Alexander Rybak • Christina Metaxa • Kamil Mikulčík and Nela Pocisková • Niels Brinck • Quartissimo ft. Martina • Zoli Ádok • AySel & Arash • Sakis Rouvas • Sasha Son • Nelly Ciobanu • Kejsi Tola • Svetlana Loboda • Urban Symphony • De Toppers

Grand Final: Patricia Kaas • Alex Swings Oscar Sings! • Anastasiya Prikhodko • Soraya Arnelas • Jade Ewen

Songs
Semi Final One: Just Get Out of My Life • Aven Romale • Copycat • Eyes That Never Lie • La voix • Jan Jan • La teva decisió (Get a Life) • The Highest Heights • Düm Tek Tek • There Must Be Another Way • Illusion • Is It True? • Nešto što kje ostane • The Balkan Girls • Lose Control • Todas as ruas do amor • What If We • Bistra voda

Semi Final Two: Lijepa Tena • Et Cetera • Probka • Cipela • I Don't Wanna Leave • Fairytale • Firefly • Leť tmou • Believe Again • Love Symphony • Dance with Me • Always • This Is Our Night • Love • Hora din Moldova • Carry Me in Your Dreams • Be My Valentine (Anti Crisis Girl) • Rändajad • Shine

Grand Final: Et s'il fallait le faire • Miss Kiss Kiss Bang • Mamo • La noche es para mi • It's My Time
Videos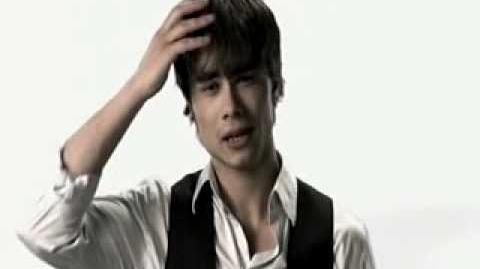 Community content is available under
CC-BY-SA
unless otherwise noted.