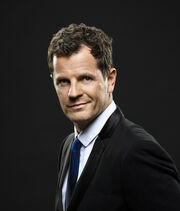 The Executive Supervisor of the Eurovision Song Contest is a representative of the EBU whose duties include overseeing many of the aspects of the contest.  He or she is also given the task of scrutineer, and it's his or her job to make sure that the voting procedure runs smoothly and all the points are allocated correctly. The Executive Supervisor is also in charge of the rules of the contest, the Head of Delegation meetings, and submitted songs.
He (or she) also sits as an EBU liaison in the contest's Reference Group.
They also have a responsibility to rely on their voting partners (currently PwC or Digame) to ensure that allocations are fair, and that the voting is fair.
It is unknown who held the position during the period between 1957 and 1963.
The current executive supervisor is Swedish TV producer Martin Österdahl.
As of 2016, the Executive Supervisor also oversees the Junior Eurovision contest.
Gallery
List of Executive Supervisors/Scrutineers
| Name | Year(s) Served |
| --- | --- |
| Rolf Liebermann | 1956 |
| Miroslav Vilček | 1964-1965 |
| Clifford Brown | 1966-1977 |
| Frank Naef | 1978-1992 |
| Christian Clausen | 1993-1995 |
| Christine Marchal-Ortiz | 1996, 1998-2002 |
| Marie-Claire Vionnet | 1997 |
| Sarah Yuen | 2003 |
| Svante Stockselius | 2004-2010 |
| Jon Ola Sand | 2011-2020 |
| Martin Österdahl | 2021- |
Trivia
Christine Marchal-Ortiz, Marie-Claire Vionnet and Sarah Yuen are the only women to serve as Executive Supervisor. Vionnet previously served as the main assistant to Frank Naef.
Jon Ola Sand and Martin Österdahl are the only two Executive Supervisors at present to have their own catchphrases when the results are verified. Sand's is "Take it away", while Österdahl's is "You're good to go".
Videos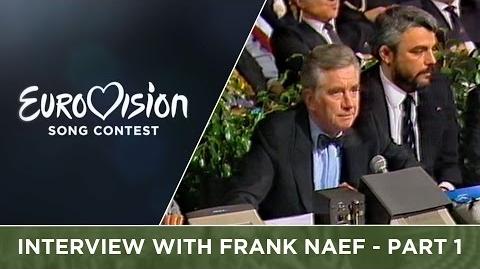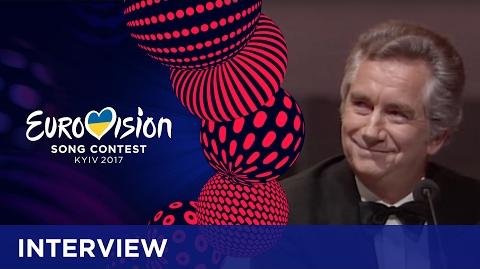 Community content is available under
CC-BY-SA
unless otherwise noted.