The Eurovision Song Contest 1990 was the 35th edition of the series. It was held in Zagreb, Yugoslavia (now Croatia) on 5 May 1990. The presenters were Helga Vlahović Brnobić and Oliver Mlakar.
This marked the first time the contest was held in a Balkan nation and the only one held in Yugoslavia prior to its dissolution in 1992.
Toto Cutugno was the winner of this contest with the song Insieme: 1992. This was the second victory for Italy, the first one having been Non ho l'età, performed by Gigliola Cinquetti in 1964. The lyrics of several entries celebrated the revolution and democratization that had occurred in central and eastern Europe in the preceding months, focusing especially on the fall of the Berlin Wall in November 1989, such as in the Norwegian and Austrian entries. However, the winning song was an even more sweeping evocation of European unity, in anticipation of the completion of the European single market, due at the end of 1992.
Issues
Financial problems struck JRT before the contest began. The cost of hosting the 1990 Contest added on to the bills JRT had to pay led to Zagreb's tourism board donating a large sum of money. However, a JRT spokesperson admitted that they didn't understand why the tourism board hadn't been asked to contribute earlier. After the contest ended, JRT's executive producer Goran Radman was fired from JRT's affiliate RTZ (now the Croatian broadcaster HRT).
Additionally, ticket prices were so steep that they frequently changed hands on the Yugoslavian black market.
Also, Helga Vlahović and Oliver Mlakar publicly resigned hosting when they discovered that a younger pair of presenters were being secretly rehearsed. This led to further embarrassment at JRT. Vlahović and Mlakar returned to host the live show.
Format
The Eurovision Song Contest 1990 was the first to implement an age rule. The EBU were forced to bring in a restriction rule after criticism arose over the ages of two performers at 1989 contest, being just 11 and 12 years old. From 1990, no artist under the age of 16 on the day of the contest could perform on stage. This rule meant that the record for the youngest ever winner at Eurovision could never be broken, as Sandra Kim, who won for Belgium at the 1986 competition, was just 13 years old.  The United Kingdom's entrant, Emma, was allowed to compete despite being only 15 years old as her birthday was later that year.
A notorious mishap occurred at the start of the first song, when a noticeably long delay caused by problems with the backing track was followed by the Spanish singers Azúcar Moreno missing their cue. They walked off the stage in barely concealed annoyance and the audience was left in confusion for a moment, but the song was then restarted without any further problems.
Mascot
The 1990 contest was the first to feature an official mascot, Eurocat, created by Joško Marušić. This mischievous purple cat popped up during the 'postcards' of each of the 22 entries, which also included travelogues of the country about to perform, in conjunction with the European Year of Tourism 1990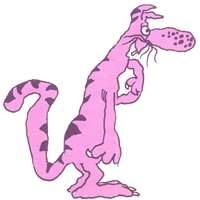 Participants
Draw
Country
Artist
Song
Language
Translation
Place
Points
01
Spain
Azúcar Moreno
Bandido
Spanish
Bandit
5
96
02
Greece

Christos Callow

&

Wave

Horis Skopo
Greek
Without a purpose
19
11
03
Belgium
Philippe Lafontaine
Macédomienne
French
My Macedonian woman
12
46
04
Turkey
Kayahan ft.

Demet Sağıroğlu

Gözlerinin Hapsindeyim
Turkish
I'm caught in your eyes
17
21
05
The Netherlands
Maywood
Ik wil alles met je delen
Dutch
I want to share everything with you
15
25
06
Luxembourg

Céline Carzo

Quand je te rêve
French
When I dream of you
13
38
07
United Kingdom
Emma
Give a Little Love Back To The World
English
--
6
87
08
Iceland

Stjórnin

Eitt lag enn
Icelandic
One more song
4
124
09
Norway
Ketil Stokkan
Brandenburger Tor
Norwegian
Brandenburg Gate
21
8
10
Israel
Rita
Shara Barkhovot
Hebrew
Singing in the streets
18
16
11
Denmark

Lonnie Devantier

Hallo Hallo
Danish
Hello, hello
8
64
12
Switzerland

Egon Egemann

Musik klingt in die Welt hinaus
German
Music resounds in the world
11
51
13
Germany
Chris Kempers & Daniel Kovac
Frei zu leben
Free to live
9
60
14
France
Joëlle Ursull
White and Black Blues
French
--
2
132
15
Yugoslavia
Tajči
Hajde da ludujemo
Croatian
Let's go crazy
7
81
16
Portugal

Nucha

Há sempre alguém
Portuguese
There's always someone
20
9
17
Ireland
Liam Reilly
Somewhere In Europe
English
--
2
132
18
Sweden
Edin-Ådahl
Som en vind
Swedish
Like a wind
16
24
19
Italy
Toto Cutugno
Insieme: 1992
Italian
Together: 1992
1
149
20
Austria

Simone

Keine Mauern mehr
German
No walls anymore
10
58
21
Cyprus

Haris Anastasiou

Milas Poli
Greek
You talk too much
14
36
22
Finland

Beat

Fri?
Finnish
Free?
21
8
Gallery
Trivia
As of 2020, this was the last time where all the members of the Big Five made the top ten.
Co-presenter Helga Vlahovic is best known to Eurovision fans as the spokesperson who famously announced "I don't have it" when called on for the Yugoslavian jury result in 1981. She later presented the Croatian result in 1994.
Vlahovic and Mlakar are the oldest presenting duo in contest history.
Riva did not return to open the show with a shortened version of their winning entry.
This was the only year where there were two Swedish-language songs at Eurovision (due to Finland singing Fri? in that language)
This edition was chosen for the November 2020 showing of Eurovision Again. It is likely that Croatian broadcaster HRT gained access to the recording after JRT ceased operations in 1992.
Há sempre alguém was the 600th song performed at Eurovision.
Hajde da Ludujemo is the lowest-ranked entry in its year to win the Eurovision Again poll, at 7th place.
Videos