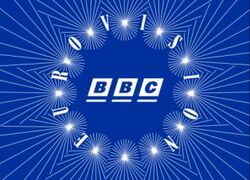 Each country in the Eurovision Song Contest appears with the backing of its individual national broadcasters. This is a list of both the broadcasters currently active and those that have either not participated in a long time, have recently withdrawn or their broadcaster/country no longer exists. Each is represented by its distinctive EBU abbreviation code.
Also included are some of the more notable countries that do not participate, but broadcast the event.
All lists are updated each contest year, with broadcasters added and subtracted when a country returns, debuts or withdraws.
Active Broadcasters (as of 2022 Contest)
Withdrawn/Non-Participating (as of 2022 Contest)
Associate Member Participants
Notable Non-Participating Broadcasters (as of 2022 Contest)
Country
Broadcaster
Canada
OUTtv (2014-2015)

Omni Television (2019-2021)

Kazakhstan
Khabar Agency
Kosovo
RTK
United States
Logo TV (2016-2018)
Netflix (2019)
Peacock (2021-)