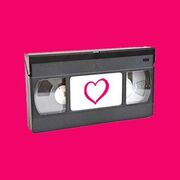 Eurovision Again is an interactive Twitter viewing party of past editions of the contest created by British journalist and Eurovision fan Rob Holley. It was a way of filling the void left by the cancellation of the 2020 contest due to the COVID-19 pandemic.
Format
From 28 March to 27 June 2020, viewings were held every Saturday at 21 CET.  15 minutes prior to air time, the year was revealed sometimes by a past artist connected to that particular edition.  As of 18 July 2020, viewings are held on the third Saturday of each month.
Since the EBU came on board, the official Eurovision social media accounts also give clues and puzzles for fans to figure out which year was being presented.  The shows are presented on the official YouTube channel.
After all the songs are presented, fans vote on their favorite songs, and the results are presented about 15-30 minutes following the end of the show.
The EBU's Involvement
As the event gained popularity, the EBU came on board with their support following the airing of the 2006 contest and have asked their member stations to help unearth some of the classic contests.  Contests prior to 2004 are still under the property of their respective broadcasters, and because of this these contests are only available for viewing for one week following the initial presentation on YouTube.
Semi-Final Special
For the December 2020 airing, the spotlight was shined on songs that never reached the grand final in the contest. The 26 entries were chosen among those songs that failed to reach to qualify to the grand final during the semifinal era between 2004 and 2019 via the contest's social media channels and a panel of people from major Eurovision news sites. According to the official Eurovision channels, this special episode allowed fans to give these songs a second chance and the points that they deserve.
The show was won by Greta Salóme with the song Hear Them Calling (Iceland 2016). Rounding out the top 5 were Stones by Zibbz (Switzerland 2018), Blackbird by Norma John (Finland 2017), Je t'adore by Kate Ryan (Belgium 2006) and Same Heart by Mei Finegold (Israel 2014).
Contests Shown
Weekly Editions
Monthly Editions
July 2020: Jerusalem 1999
August 2020: Gothenburg 1985
September 2020: Kiev 2005
October 2020: The Hague 1976
November 2020: Zagreb 1990
December 2020: Semi-Final Special
June 2021: Madrid 1969
July 2021: The Hague 1980
August 2021: TBA